Zone 7 Director Angela Ramirez Holmes to serve second term as Chair of Los Vaqueros Reservoir JPA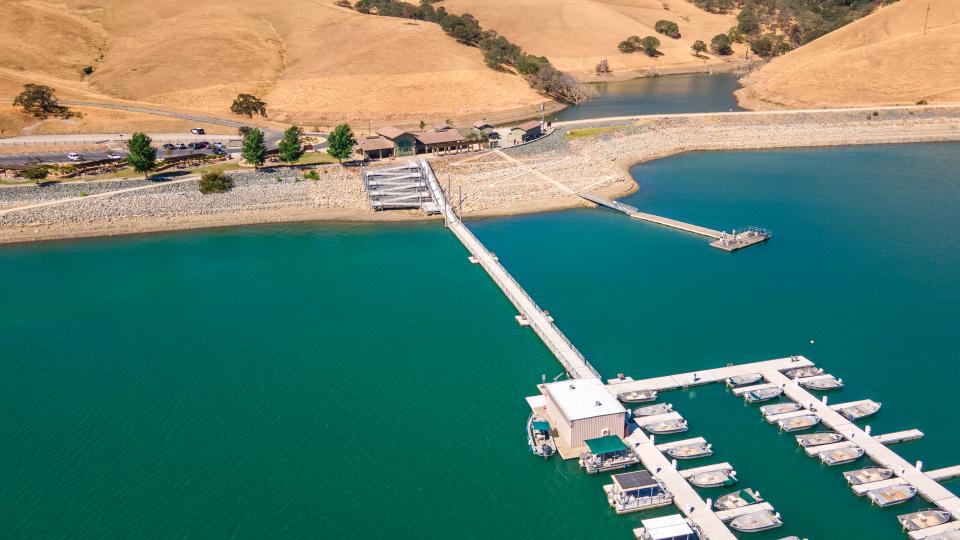 CONCORD, Calif. – Angela Ramirez Holmes of the Zone 7 Board of Directors will serve a second term as Chair of the recently formed Los Vaqueros Reservoir Joint Powers Authority (JPA). The JPA Board voted unanimously to retain the current leadership for the ensuing one-year term at their January 11, 2023, board meeting.
"I am honored to continue serving as chair of the Los Vaqueros Reservoir JPA. This significant collaboration among the partner agencies has allowed us to reach several important milestones, and we look forward to continuing our efforts into 2023 as we get ready to break ground," said Ramirez Holmes.
Zone 7 worked collaboratively as one of eight regional water agencies to form the new JPA for the Los Vaqueros Reservoir Expansion Project (the Project), an effort to increase the reservoir's capacity and build a pipeline to connect it to the South Bay Aqueduct. The Los Vaqueros Reservoir JPA leadership includes:
Chair Angela Ramirez Holmes, representing Zone 7 Water Agency
Vice Chair Anthea G. Hansen, representing San Luis & Delta-Mendota Water Authority
Secretary Ellen Wehr, representing Grassland Water District
Treasurer Paul Sethy, representing Alameda County Water District
The JPA was formed in October 2021 to govern the Project which will increase Bay Area and Central Valley water supply reliability, develop water supplies for wildlife refuges, and improve water quality while protecting Delta fisheries and providing additional Delta ecosystem benefits. When completed, it will increase the Los Vaqueros Reservoir capacity from 160,000 acre-feet to 275,000 acre-feet and add new and modified conveyance facilities to provide environmental, water supply reliability, operational flexibility, water quality, and recreational benefits.
The Project has been approved for $477 million from California Proposition 1 funds and $164 million for construction from federal appropriations to date. The remainder of project costs will be covered by additional federal funding and JPA Member contributions. Construction is expected to begin in 2023, pending necessary reviews and approvals, and would continue through 2030.