Zone 7 upgrades Stoneridge Well with Ion Exchange PFAS Treatment Facility
First facility of its kind in Northern California will remove PFAS from groundwater supply
LIVERMORE, Calif. (September 13, 2023) – Zone 7 Water Agency celebrates the grand opening of its Ion Exchange (IX) PFAS Treatment Facility at Stoneridge Well. The new facility is the first of its kind in Northern California and will remove Per- and Polyfluoroalkyl substances (PFAS) from groundwater pumped into the facility to ensure the Tri-Valley community has a safe, reliable water supply.
PFAS are a group of synthetic chemicals widely used in manufacturing a variety of consumer products including packaging, non-stick surfaces, fire-fighting foams and more. PFAS have been found in the air, soil and water throughout the U.S. and around the world. Though water districts are not responsible for releasing PFAS into the environment, they have been tasked with removing PFAS from affected water sources. IX treatment is a highly effective technology in removing PFAS from water.
Tanks are filled with small IX resins designed to attract the PFAS in the water, thereby removing PFAS from the water and allowing delivery of clean, safe water for homes and businesses. The new IX PFAS Treatment facility at Stoneridge will treat 6.6 million gallons of water per day.
"PFAS have proven to be a particular challenge for water districts as the U.S. EPA and the State of California enact new standards for detecting and responding to these prevalent man-made contaminants," said General Manager Valerie Pryor. "As part of Zone 7's commitment to delivering safe, high-quality water, we have been actively monitoring the federal and state regulatory development progress, proactively installing the most up-to-date technology to address this issue and are now providing the Tri-Valley community with the first IX PFAS Treatment facility in the region in record time."
The Zone 7 Board of Directors approved the Stoneridge Well upgrades in October of 2022, construction began in February of 2023 and the facility will begin delivering safe, reliable water in September 2023. Stoneridge Well was temporarily taken out of service in October of 2022 while the new treatment facility was installed.
Stoneridge is one of two well sites where PFAS were detected above the State Water Resources Control Board's drinking water response levels that did not have existing treatment options. The second site at Chain of Lakes will also have IX treatment installed; construction on the Chain of Lakes facility is currently underway and expected to be complete in summer of 2024.
Learn more about Ion Exchange treatment at zone7water.com/stoneridge.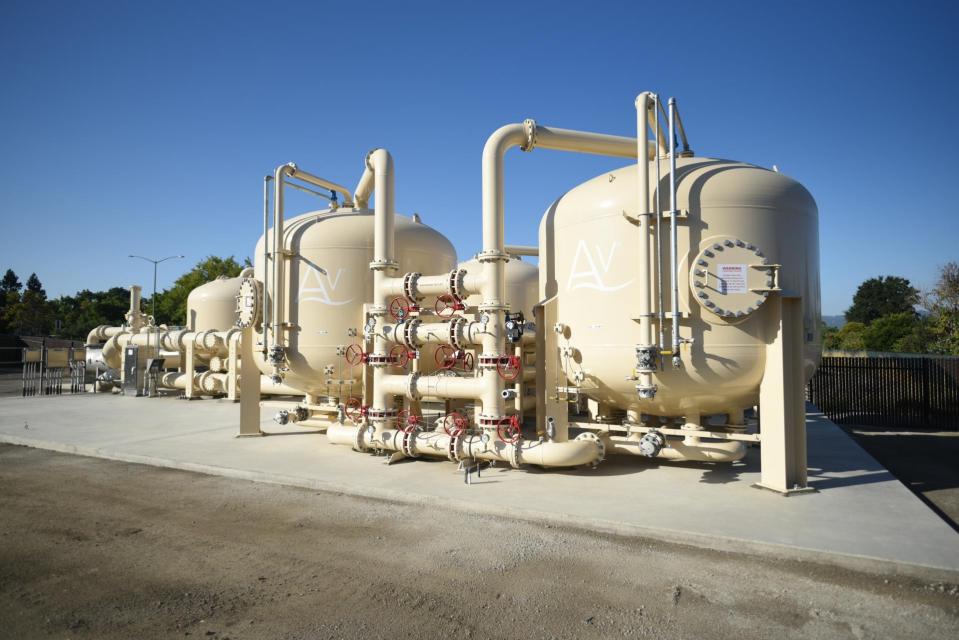 Image of newly installed Ion Exchange Vessels for PFAS Treatment at the Stoneridge Well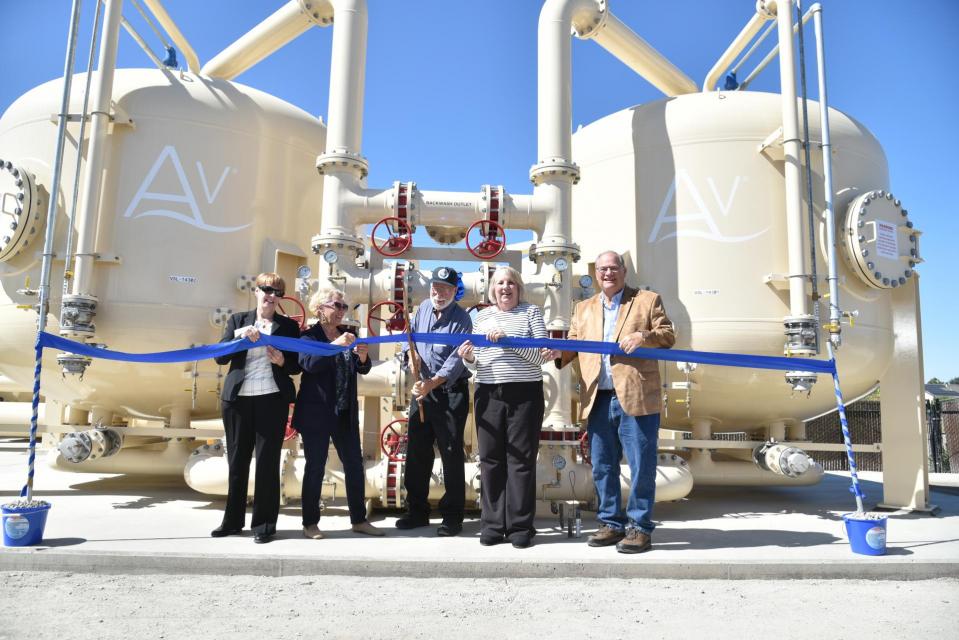 Image of the Zone 7 Board of Directors cutting the ribbon on the Ion Exchange (IX) PFAS Treatment Facility at Stoneridge Well on September 13, 2023 (L to R: Director Laurene Green, Director Sarah Palmer, President Sandy Figuers, Director Kathy Narum, and Vice-President Dennis Gambs)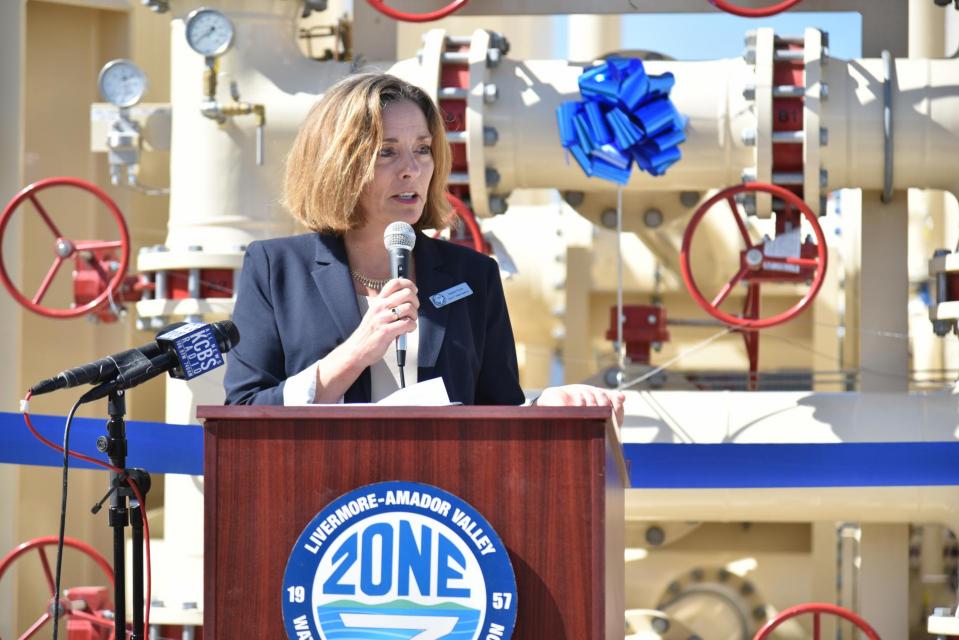 Image of the Zone 7 General Manager Valerie Pryor recognizing the Board of Directors, and Zone 7 and contractor staff for their various contributions to project.
###
About Zone 7 Water
Zone 7 Water Agency is one of the 10 active zones of the Alameda County Flood Control and Water Conservation District. The District was established by the State Legislature in October 1949 to solve problems of flooding, drainage, channel erosion and water supply and conservation in Alameda County. In 1957, by popular vote, Zone 7 became a special district governed by a seven-member Board of Directors. Along with flood protection, Zone 7 supplies water to all of eastern Alameda County and a population of over a quarter million residents. Treated water is sold wholesale to local retailers, including the cities of Livermore and Pleasanton, the Dublin San Ramon Services District, and the California Water Service Company. Zone 7 also distributes untreated water to local agriculture operations and golf courses.