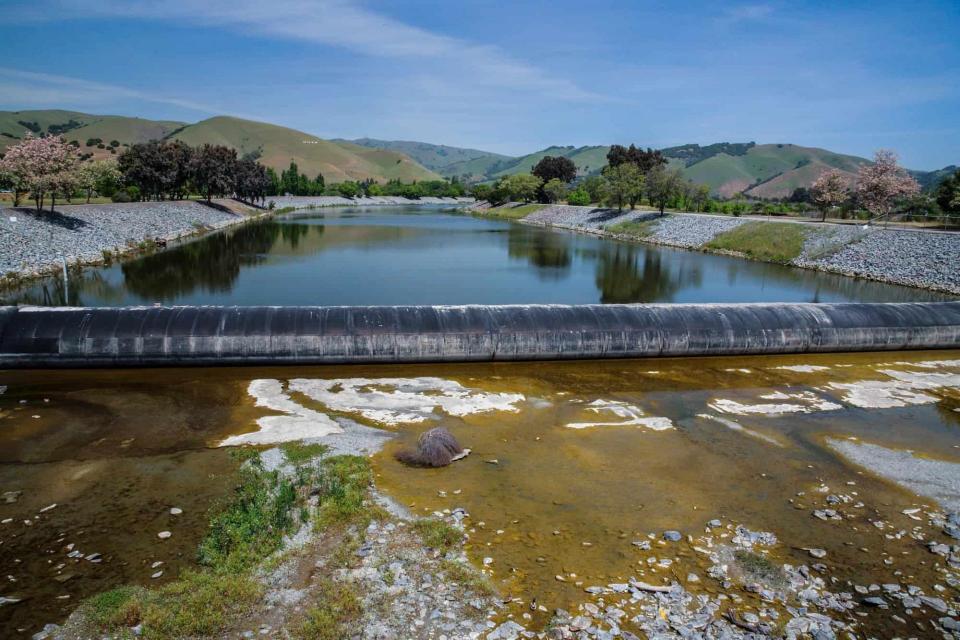 Something's Fishy in the Alameda Creek Watershed
Rainbow and steelhead trout are unique species in that individual fish develop differently depending on the environment. All trout hatch in gravel-bottomed, fast-flowing, well-oxygenated rivers and streams.
Those that stay in freshwater their entire lives are called rainbow trout.

Those that migrate to the ocean and back are called steelhead trout, and they develop a much more pointed head, become more silvery in color, and typically grow much larger than rainbow trout. Steelhead are quite agile, and can jump as much as 10 vertical feet in favorable conditions!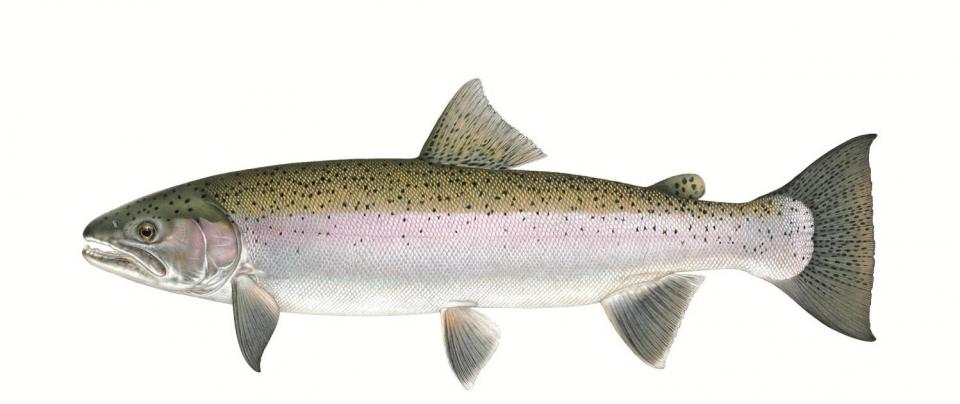 The Central California Coast steelhead population includes all naturally spawned anadromous steelhead populations below natural and manmade impassable barriers in the drainages of San Francisco Bay.
Historically, fish stockings on Arroyo del Valle and Arroyo Mocho created rainbow trout fisheries in the upper reaches of these streams, and small populations still exist today. It's unknown if the trout that reside in the upper watershed have retained any ocean-migrating characteristics.
For the Fish
Zone 7 has been working closely with an Alameda Creek Fisheries workgroup, a collaboration of roughly a dozen agencies that formed to address the local implications of the Endangered Species Act listing.
The primary benefit of a collaborative fisheries effort for Zone 7 and other participating agencies is regulatory assurance and protection from potentially violating provisions of the Endangered Species Act in the course of operations and maintenance of the watershed.
In addition to Zone 7, members include:
Additionally, Zone 7 works in partnership with other Bay Area agencies to support the ongoing efforts of the National Marine Fisheries Service (NMFS). The NMFS addresses threatened steelhead species both in our watershed and beyond. Our team provides NMFS with relevant information about steelhead habitat and how we can enhance their environment in order to establish realistic, site-specific action plans.
By identifying potential barriers to steelhead migration in Arroyo Mocho and Arroyo del Valle, we find ways to help our finned friends thrive.