Water Quality Lab at Del Valle Water Treatment Plant

Water Quality Lab: Testing the Waters
Our state-of-the-art water quality lab is housed at the Del Valle Water Treatment Plant and run by expert water quality chemists and technicians willing to carry the weight of the world on their shoulders – or at least the weight of Tri-Valley's water.
The lab is certified by the California Environmental Laboratory Accreditation Program, which includes independently verifying the lab's performance and evaluating the lab's procedures and processes through on-site audits.
Our in-house monitoring frequency far exceeds regulatory requirements and typically includes testing water samples daily, weekly, monthly and quarterly. This testing process ensures we are delivering safe, high quality water to our community.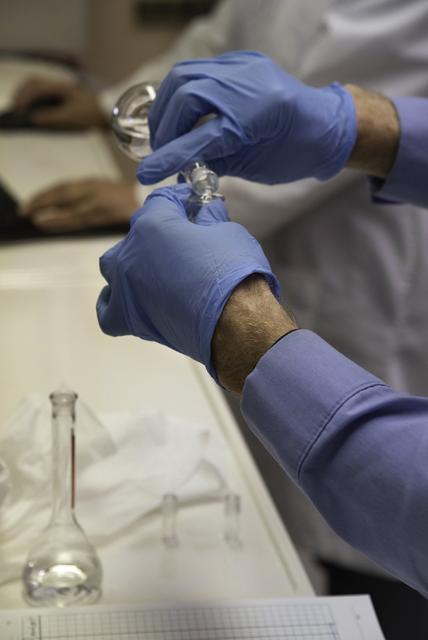 Water Quality Lab Fast Facts:
Location: Southern Livermore

5 laboratory staff
28 different analytical methods

113 different contaminants tested
11,954 water tests in 2019

11,203 tests by Zone 7 Water Quality lab
751 tests by outside labs