Zone 7 awarded $16M in funding from Sustainable Groundwater Management grant program
Grant from State Department of Water Resources will offset cost of new Stoneridge facility
LIVERMORE, Calif. (September 18, 2023) – Zone 7 Water Agency will receive a $16 million grant from the California Department of Water Resources' (DWR) Sustainable Groundwater Management Grant Program for development of the Stoneridge Well Ion Exchange (IX) PFAS Treatment facility. The new facility will remove Per- and Polyfluoroalkyl substances (PFAS) from groundwater pumped into the facility and is the first facility to offer IX PFAS removal in Northern California.
PFAS are synthetic chemicals used in manufacturing a variety of consumer products such as packaging, non-stick surfaces, and fire-fighting foams. PFAS have been found in air, soil and water around the world, and though water agencies did not create the problem, they are tasked with finding solutions to remove PFAS from affected water sources. IX treatment is a highly effective technology in removing PFAS from water.
"The Stoneridge project will help improve both water quality and water supply reliability for the residents and businesses in the Tri-Valley," said General Manager Valerie Pryor. "The DWR grant funds will offset the local cost of this critical infrastructure upgrade, returning our most productive groundwater well to service, and effectively removing PFAS from our water. We are deeply grateful to DWR for providing funding to support our sustainable groundwater use and helping us to maintain healthy and safe drinking water for our community."
DWR's Sustainable Groundwater Management Grant Program provides funding to Groundwater Sustainability Agencies and other responsible entities to promote healthy and sustainable groundwater basins, to reduce and eliminate adverse effects, and to promote projects that provide multiple community and environmental benefits while improving groundwater supply and quality.
Zone 7 Water Agency submitted one of 82 applications requesting $780 million in available program grant funds. DWR will award $187 million in grant funding during the current cycle of the program.
Zone 7 appreciates the support received from the City of Pleasanton, Dublin San Ramon Services District, Lawrence Livermore National Laboratory, San Francisco Regional Water Quality Control Board, Assemblymember Rebecca Bauer-Kahan, and the public in applying for this grant.
Learn more about the Stoneridge Well IX PFAS Treatment facility at www.zone7water.com/stoneridge.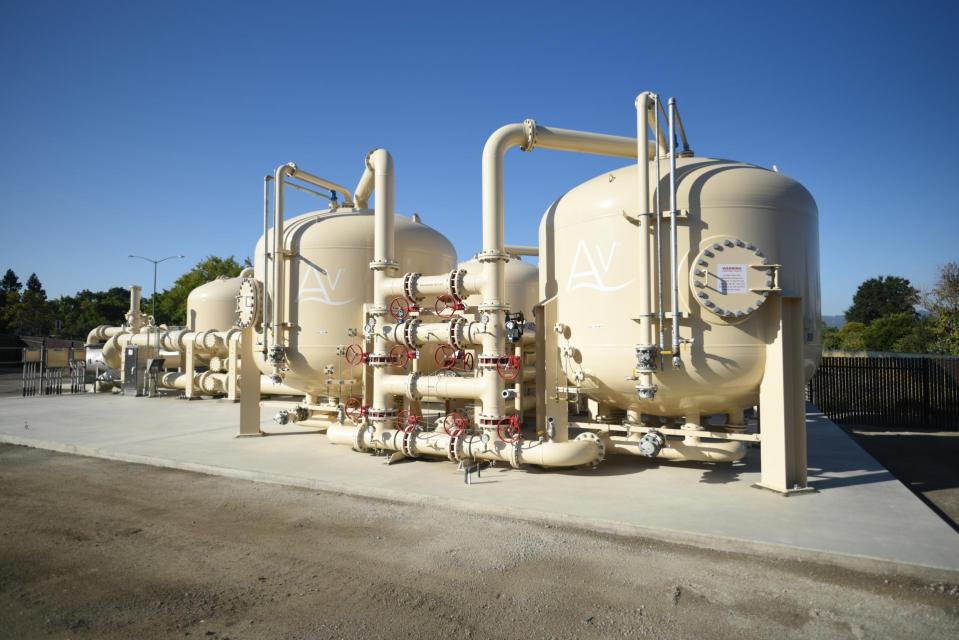 Photo 1: Image of Ion Exchange Vessels for PFAS Treatment at Stoneridge Well
###
About Zone 7 Water
Zone 7 Water Agency is one of the 10 active zones of the Alameda County Flood Control and Water Conservation District. The District was established by the State Legislature in October 1949 to solve problems of flooding, drainage, channel erosion and water supply and conservation in Alameda County. In 1957, by popular vote, Zone 7 became a special district governed by a seven-member board of directors. Along with flood protection, Zone 7 supplies water to all of eastern Alameda County and a population of over a quarter million residents. Treated water is sold wholesale to local retailers, including the cities of Livermore and Pleasanton, the Dublin San Ramon Services District, and the California Water Service Company. Zone 7 also distributes untreated water to local agriculture operations and golf courses.