Stoneridge Well PFAS Treatment System Project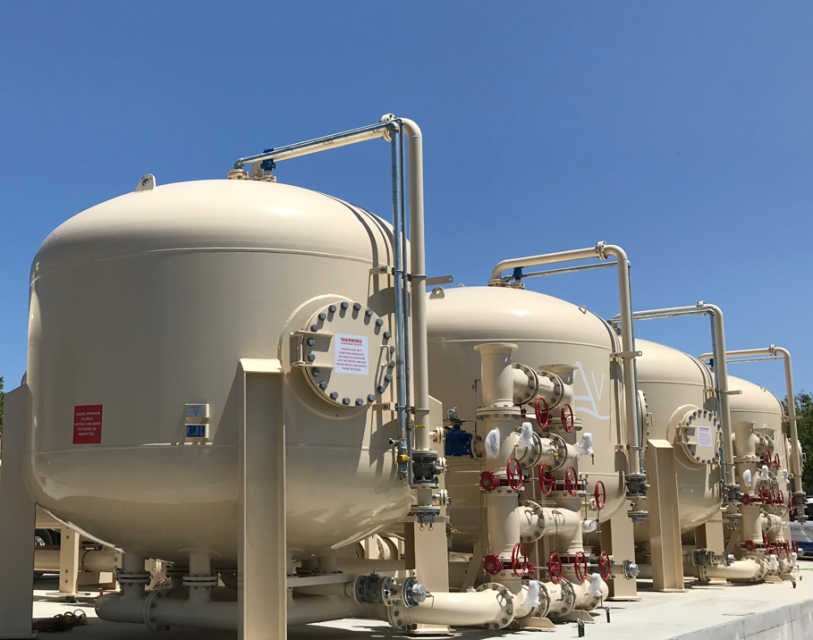 In a continuing effort to supply the Tri-Valley with safe, reliable water that surpasses state and federal drinking water standards, Zone 7 is implementing a water treatment system to address Per- and Polyfluoroalkyl substances (PFAS) found in the local groundwater at the Stoneridge Well.
ABOUT THE PROJECT
The purpose of the project is to add necessary water treatment facilities to the existing Stoneridge Well to remove PFAS from the well's groundwater supply.
Construction is taking place at Zone 7's Stoneridge Well, located at 3750 Stoneridge Drive in Pleasanton.
Download our general one-sheet to get an overview of the new facility.

Stoneridge Well General One-Sheet

Download our technical one-sheet for detailed information on the technology.

Stoneridge Well Technical One-Sheet
Ion Exchange Treatment
How PFAS Removal Will Work at Stoneridge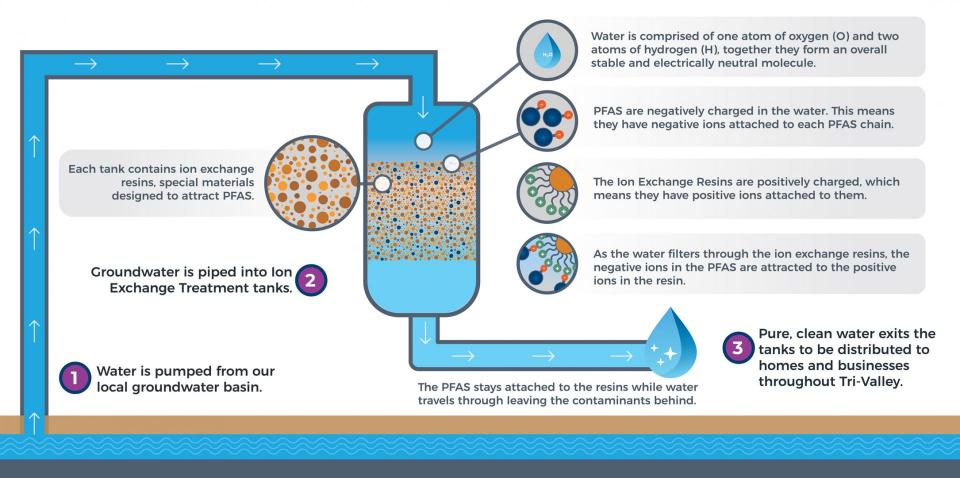 CONSTRUCTION SCHEDULE & UPDATES
At the regularly scheduled Board meeting at 7:00 p.m. on October 19, 2022, the Board approved the project.
Construction began on February 2, and is expected to continue through Spring 2024.
The treatment system is anticipated to be functional in summer 2023, and all construction is anticipated to be completed by Spring 2024.
Job site construction hours would be from 8 a.m. to 5 p.m., Monday through Friday. ·
We do not anticipate any significant impacts to traffic or property access during project construction.
CONTACT OUR PROJECT TEAM
Please contact Brandon Woods at (925) 454-5078 or bwoods@zone7water.com with any concerns. We appreciate your patience throughout the construction of this project as we make these important improvements to your water treatment system.
Learn more about PFAS
All water supplied to our customers meets the regulatory standards set by the state and federal governments.
In almost all cases, the quality was significantly better than required.
Zone 7 continues to deliver all water below the California Division of Drinking Water's response levels for PFOA and PFOS.
For more information about how we keep your water safe from PFAS click here.
To learn about new PFHxS advisory levels

click here

.