Zone 7 Receives Modest Increase in State Water Project Allocation but Mandatory Conservation Remains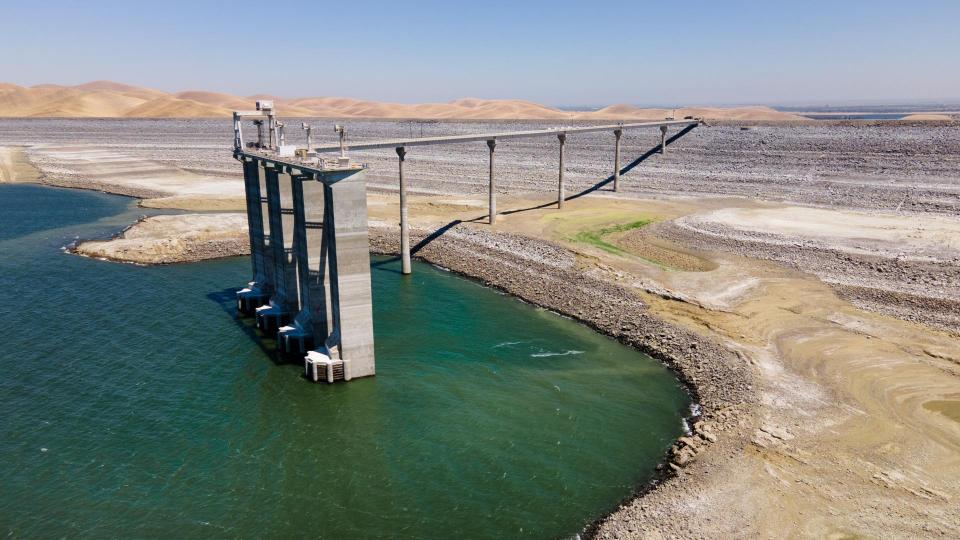 Livermore, CA – State Water Project contractors received news today that the California Department of Water Resources (DWR) will be increasing the 2022 allocation of water to 15 percent, up from the initial zero percent allocation announced in December.
For Zone 7, the Tri-Valley's water wholesaler, this provides much needed relief after the two driest years combined on record. Approximately 70 percent of the Tri-Valley's water is purchased and imported through the State Water Project (SWP). In 2021 the Agency only received 5 percent of its allocation and has been relying heavily on the groundwater basin, which holds the imported water Zone 7 banks there during wet years to sustain the Tri-Valley during the drought.
According to DWR the storms that occurred in October and December of last year, allowed for the movement of about 380,000 acre-feet of water into the State Water Project's share of San Luis Reservoir – located south of the Delta. The water allocation will primarily be based on stored water in San Luis Reservoir.
"While this increase in allocation offers some reprieve, it is important to keep our eyes on the ball," noted General Manager Valerie Pryor. "This does not mean we are out of the severe drought by any means. We're already seeing dry conditions in January and we don't know what the rest of the year has in store. Residents of the Tri-Valley must continue to conserve as we proactively plan for a third dry year."
Mandatory 15 percent conservation is still in effect and residents are asked to continue to use water wisely. The Tri-Valley had a tremendous response to calls for mandatory conservation achieving 20, 29 and 16 percent savings in October, November, and December respectively. The Agency thanks the community for heeding those calls. Residents are encouraged to take advantage of water saving rebates and water saving resources available on Zone 7's website.
One of the most impactful ways to save water is to reduce outdoor irrigation, which makes up 60% of household use. When cooler temps prevail, most plants go dormant so irrigation can be dramatically reduced and as little as once per week irrigation is needed.
Water restrictions remain in place for now and customers of California Water Service, City of Livermore, City of Pleasanton and Dublin San Ramon Services District should check Zone 7's drought page at www.zone7water.com/drought for the latest drought information and city-specific water use restrictions. Zone 7 will re-evaluate the need for mandatory conservation as water supply conditions evolve over the coming months.