Del Valle Water Treatment Plant

The Del Valle Water Treatment Plant has been serving the Tri-Valley community since the 1970s and was recently upgraded to add raw water ozonation to the existing treatment process. The ozonation project is the latest investment by Zone 7 to support the continued delivery of high-quality water to Zone 7 customers.
The project delivers best-in-class technology for water disinfection and represents a capital investment of $49 million, which was funded through bonds. As part of the Agency's stringent water-quality targets, Zone 7 is investing in ozone treatment because it is the best alternative to chlorine treatment.
Take a behind-the-scenes look at the new facility in the grand opening video below.
What is ozonation?
Ozonation is a proven, successful water treatment method that uses ozone gas to effectively disinfect water. Ozone will replace chlorine as the main disinfectant at Del Valle Water Treatment Plant, resulting in a higher quality finished water product for customers. This investment in ozonation will improve our water by treating taste and odor impacts from algae growth, reducing chlorine-related byproducts and killing even more pathogens than chlorine.
Ozone is also more effective than chlorine at treating organic matter and destroying algal byproducts. Studies have shown that ozone will also make the treatment process more efficient. By adding ozone treatment, chlorine and other chemicals will be reduced and byproducts from chlorine disinfection will be minimized.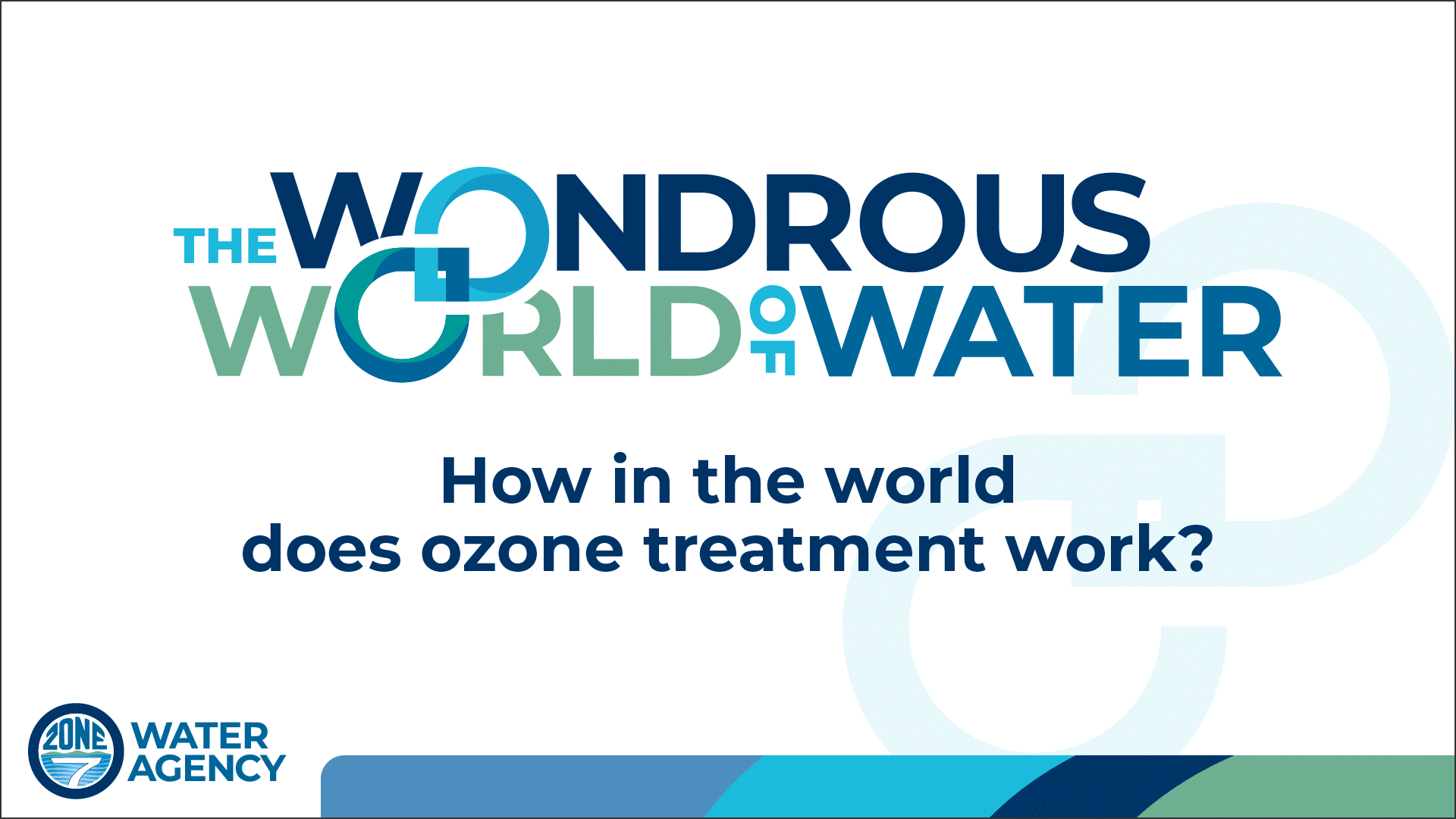 Del Valle Water Treatment Plant Fast Facts:
Location: Southern Livermore
Treatment Capacity: 40 million gallons per day
Treatment Processes: Ozonation, Dual-media filtration
Learn More
Info Sheet: Download the Del Valle Information Sheet
Construction Timeline: Construction began in spring of 2018 and completed in summer of 2020.
Project Cost: The project invested $49 million into the facility.
FAQ: The original project documents (below) provide more detailed information about Del Valle.
Contact Information: For questions about this project, please contact Project Manager Brandon Woods at bwoods@zone7water.com or (925) 454-5078.