Maps
Find Your Way Around Zone 7
Zone 7 is located in Eastern Alameda County and serves the Tri-Valley community, including the cities of Livermore, Pleasanton, Dublin, San Ramon and part of Dougherty. These maps will give you an idea of our location, service area and other helpful information.
Service Area Map
This map shows Zone 7's service area boundaries, including areas that are served by each of our four water retailers. The other areas within our service boundaries consist of agricultural or business customers, whom we service directly.
Learn more in Find my Retailer.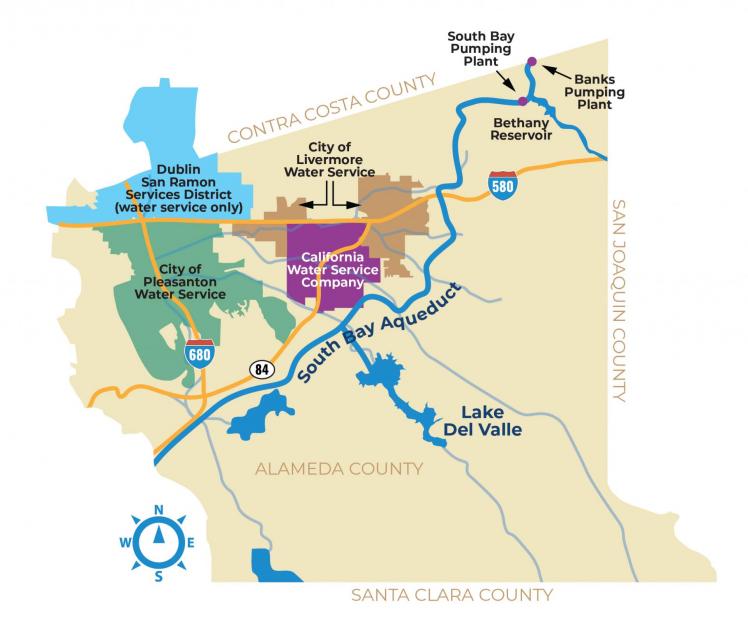 WATER WAYS MAP
This map shows how stormwater flows through our watershed. During a rain event, water makes its way from our streams and arroyos into these larger flood channels and rivers and eventually out to San Francisco Bay and the Pacific Ocean. It is important to remember that stormwater runoff also carries pollution through these waterways and out into the San Francisco Bay.
Learn more in Protecting our Watershed.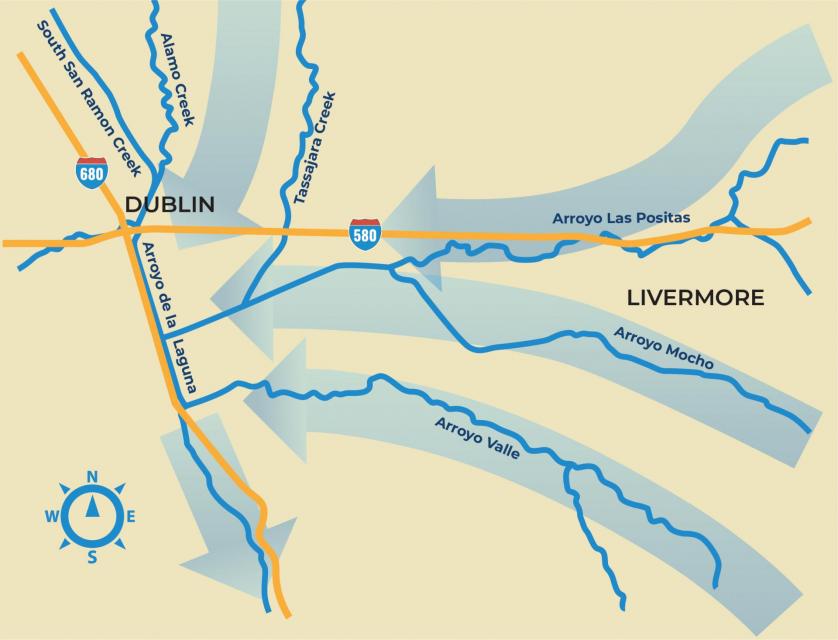 Facilities Map
Zone 7 operates two surface water treatment plants, a groundwater demineralization plant, and a network of groundwater wells. Additionally, we are charged with managing our groundwater basin, a valuable resource for the Tri Valley.
Learn more in Water Treatment Facilities.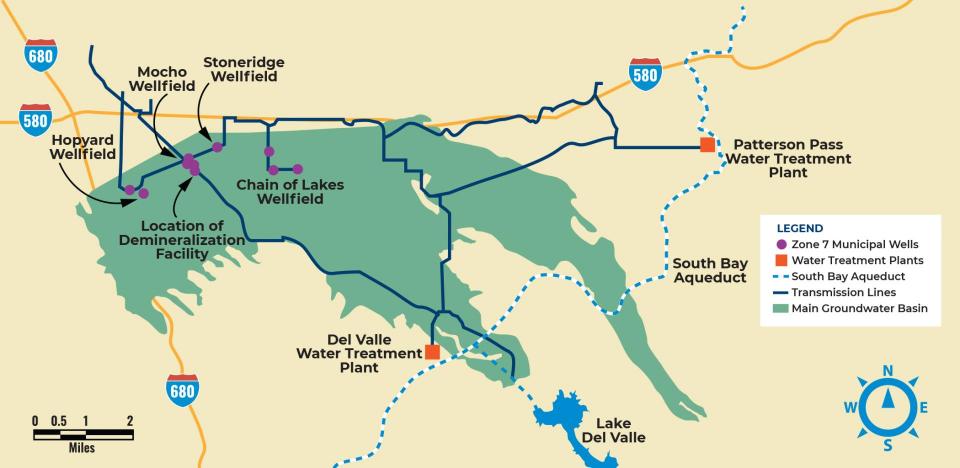 State Water Project Map
This map shows the major pieces of infrastructure of the State Water Project. Zone 7 is one of twenty-nine state contractors across the state of California that participate in this state run partnership to manage water infrastructure that provides an annual allotment of water to each of the partners. Created by approval of voters in 1960 – the State Water Project is considered one of the greatest engineering achievements of the 20th Century.
Learn more in Water Reliability.