Rebate: Water-Efficient Lawn Conversion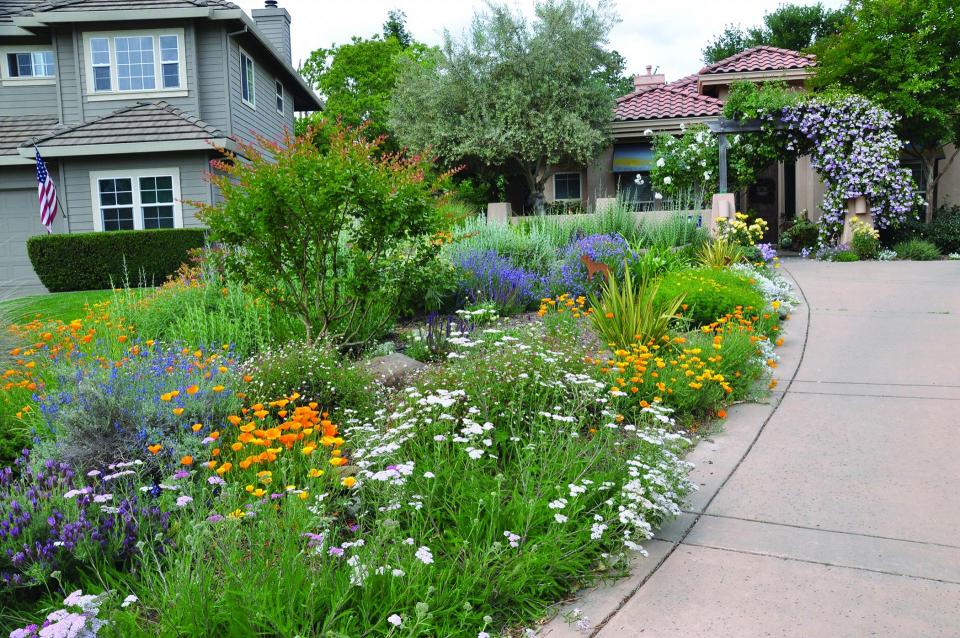 Check Out Our Rebate Amounts for residential and Commercial Properties!
Zone 7 Water Agency will pay you to remove large sections of thirsty, (water-greedy!) irrigated lawn and convert the area to an attractive water-wise alternative. You can reduce your water bills, enhance your property, and improve the environment. It's simple and smart.
rebate amounts
The Water-Efficient Lawn Conversion Program covers a portion of the eligible material costs related to your lawn conversion.
How does it work?
Submit your completed application with plant list and design for pre-approval to Rebates@zone7water.com. Lawn Conversion Application

Zone 7 will review your application and contact you. If your application is accepted, a site visit may be scheduled and a Notice to Proceed will be issued.

With approval and Notice to Proceed, you can begin the work.

As project purchases are made, save all the receipts and submit them once construction is completed.

After construction, a post construction inspection may be scheduled. Upon successful completion of the rebate terms, the rebate will be issued as a credit on the customer's water bill from their water service provider. It may take as long as 3 months for the credit to appear.
How long does it take?
It typically takes around 1-2 weeks for Zone 7 to review the application. Once a notice to proceed is issued, you have 240 days to complete the project. After completion, it may take as long as 3 months for the credit to appear.
Project Eligibility requirements
Project Exclusions
Project Resources