Garden by Number Landscape Designs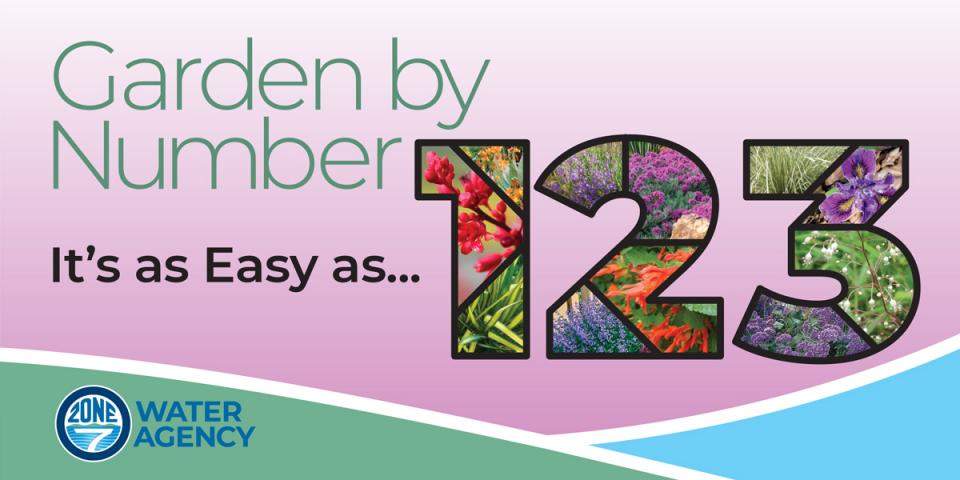 choose from four beautiful Water-Wise designs
You've probably heard of "Paint by Number," well this is even better. Now the palette is your yard and making it beautiful and water-wise is easy as "Plant by Number." These Garden by Number Landscape Designs are a simple way to beautify your yard and turn your lawn into a water wise garden.
Don't have a green thumb? No problem. We've done the heavy lifting for you by selecting the right plants for our climate and creating a beautiful design that you can easy install on your own. Each design covers approximately 100 square feet.
Have a bigger space to plant? No problem, just replicate or pair the designs, then add some hardscaping like gravel, pavers or sand in between for visual interest. Choose the perfect garden for your space from the four options below. And if you're removing existing lawn, don't forget to checkout our Water Efficient Lawn Conversion Rebate!