Rebate: Weather-Based Irrigation Controllers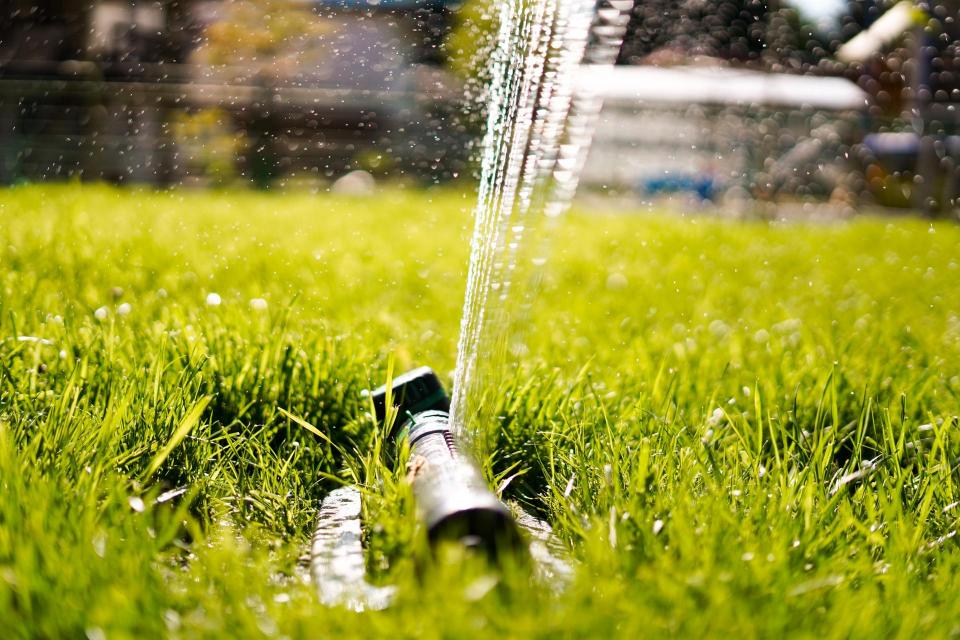 Conventional sprinkler systems typically use more water than your landscaping actually needs. With smart meters that self-adjust based on local weather data and soil moisture readings, your irrigation system can respond to your actual soil conditions.
These smart irrigation controllers are easy to install and can help you reduce water use, save money and eliminate pollution from unnecessary runoff.
How Does it Work?
Purchase a smart controller from the approved WaterSense product search on the EPA's website. Note: Smart hose and faucet timers are not eligible in this rebate program.

Install controller according to manufacturer's directions.

Complete an application and submit it along with

A copy of your receipt within 60 days of purchase. Zone 7 Smart Irrigation Controller Rebate Application

Provide a picture of your newly installed controller and program screenshot.
Application must be submitted after installation is completed.
How Much is the Rebate?
Smart controller rebate rates vary from year to year depending on funding. The maximum rebate is currently up to 50% of the customer costs with a maximum rebate of:
Up to $75 for single-family residences
Up to $100 for multi-family residences
Up to $3,000 for commercial, industrial, and institutional properties
Project Eligibility Requirements
You must be a water customer in good standing with City of Livermore, Dublin-San Ramon Services District or City of Pleasanton.

Your property must have a fully operating and maintained in-ground irrigation system that uses potable water and you must be replacing an existing controller.

Applicants with single-family residences must have a minimum of 500 square feet of well-maintained lawn and at least four active irrigation stations.

You must have been paying water bills for this site for a minimum of one year.

Properties currently being served with septic, well or recycled water do not qualify for this program.

Each property is eligible for only one smart controller rebate.

Property owner must agree to a post-inspection if requested.

For commercial and multi-family accounts: each site must have dedicated irrigation metering or landscape sub-metering to measure all landscape water use.

All irrigated areas on site must be converted to a smart controller.

Customer must install and program the controller per the manufacturer's directions.

Controller must remain installed for at least two years.

Rebates will be issued as a credit to your water bill.

Sales tax, installation, programming costs and other fees are not rebated.

Funding is limited and is available on a first-come, first-served basis.

Zone 7 Water Agency reserves the right to deny any application that does not meet all requirements.

Zone 7 Water Agency is not responsible for damage that may occur to participant's property as a result of this program.